News Archive >> "NANA" Anime Ending In Two Months...?!!!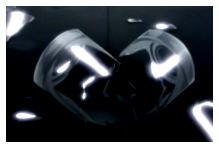 "NANA" the Anime
Ending In Two Months...?!!!
Estimate 46 to 48 Episodes...?
The ever resourceful Lance Hatami emailed me something really really really interesting today. Check it out yourselves:
Lance's Comment: I just watched Episode 39 of "NANA," which mentioned in the "NANA no Heya" (NANA's Room) portion that the anime will end in two months. So, at the end of March or early April? Maybe the series will be 46 - 48 episodes in total?
Here is what Suzue Nana says after discussing the different opening and ending theme songs for the show so far:
そして、皆さん、聞いてください!  NANAの放送があと2ヶ月となってしまいした。 最後まで、見守ってくださいね。
Translation: "And, everyone, please listen! NANA's broadcast will last for two more months. Please watch over (the characters) until the end."
As always, thanks for the interesting email, Lance!! Although I'm desperate to see what kind of ending they'll give to the anime version of "NANA," I know this will be sad news for many. Let the weeping begin... And since Lance was the one who delivered the bad news, borrow his shoulders to cry on.
Also, a rather flashy update was added to S-NANA, Olivia's Official Site, and Anna Tsuchiya's Official Site. Something called a "NANA Premium Live!" All three sites hint that more information will be revealed as the day of March 30th nears. It looks like it might be another special concert, like the "NANA Special Street Live." How cool!