News Archive >> "NANA" Anime For Mature Audiences Only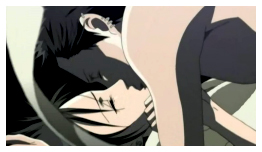 Follow The High
China TV Broadcasts "NANA"
Translated by Lisa
China TV purchased the rights to broadcast the super popular anime "NANA." However, because the anime does include quite a bit of bedroom scenes, China TV has decided to show "NANA" only after 9 P.M. This is out of fear that parents might complain about the content. It was even specially sectioned off as the "Popular Animation Segment," to draw mature ladies onto the band wagon.
After the startling box office sales by the movie "NANA," the famously titled manga transformed itself into animation. Shueisha, the company which manages "NANA," exclusively sold the broadcasting rights in Taiwan to China TV. The TV company worries that the mature scenes in the anime might be bad for younger children to imitate, therefore committing to the decision of broadcasting "NANA" on Thursday nights after 9 P.M.
China TV comments: "After watching the bedroom scenes in the anime, we think its nothing more than just sleeping on a bed. But in consideration of how parents might perceive it, we decided that it would be best to air the show in a later time slot. We also hope that this will attract more mature viewers."
Sources @ [ UDN Stars News ]