News Archive >> "NANA" & Mika Nakashima Going To Hollywood...?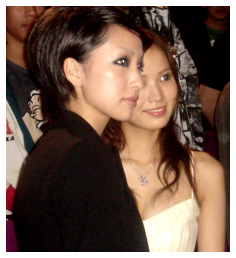 Mika Nakashima
Going To Hollywood...?
Translated by Lisa
Mika Nakashima and Yui Ichikawa flew to New York City to promote their new movie, "NANA 2." Both girls received an extremely warm welcome from the media in the US. There was even an offer from a film executive to remake "NANA" in Hollywood. It looks like Mika might just have a chance to go to Tinseltown!
The Japanese movie "NANA 2" premiered in Hong Kong on January 4th 2007. Mika Nakashima and Yui Ichikawa, the film's two main stars, were originally scheduled to appear in Hong Kong to promote "NANA 2" in December 2006. However, their plans were changed last minute and the two girls flew to New York for the movie's international premiere instead. On the trip, Mika was interviewed by the US media. Favored by MTV, Mika was specially invited to visit the famous music network's headquarters in New York City for an interview. Mika was extremely gorgeous that day, in her Oosaki Nana outfit. Not since Utada Hikaru and Ken Hirai, has a Japanese artist received such grand treatment.
"NANA" the manga and movie have drawn an astounding amount of support in Asia within the last year. The "NANA Phenomenon" has gradually spread itself to Europe and America as well. US film companies expressed interest in remaking a Hollywood version of "NANA." And it seems that Mika Nakashima has already acquired quite a large fanbase in the US. But Mika's confidence wavers on the subject and has not made plans to expand in America. For the year 2007, Mika will resume her work solely as a singer with Asia as her domain.
In other news, Yuna Ito who stars as Reira in "NANA 2," will be releasing her first album "Heart" on January 24th 2007. A concert tour is on her schedule beginning mid-April, and is already booked in five major cities in Japan to meet her fans!
Sources @ [ Orisun Entertainment News ]