News Archive >> SAEKO's Surprise Pregnancy & Engagement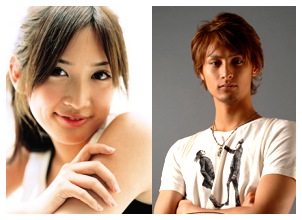 SAEKO's Engagement
Her Surprise Pregnancy
Over 15,000 Well Wishers
20 years old actress SAEKO, who previously starred in "Nodame Cantabile," "Dragon Zakura," and "NANA," admitted on August 11th 2007 that she is 6 weeks pregnant with boyfriend, baseball player Yu Darvish's child. "We are planning to be married within this year. However, I have not seen a wedding ring yet!" was the statement released by SAEKO regarding her wedding plans. On SAEKO's official web site bulletin board, over 15,000 fans left her messages congratulating her on the pending wedding. And most importantly, her fans showed a lot of care and concern regarding her pregnancy.
One fan wrote, "Now that you are pregnant, please take very good care of your health."
Yu Darvish, the father-to-be, participated in a ball game the previous day. It is reported that he is working on obtaining a drivers' license, so that he can pick up and drop off SAEKO more comfortably. From the looks of it, SAEKO's fiance is showing great care for her.
Congratulations SAEKO...!!!
Please take care of yourself,
and have a healthy baby...!!!
Sources: [ Yahoo || Love SAEKO ]