News Archive >> Cast of NANA - Current Events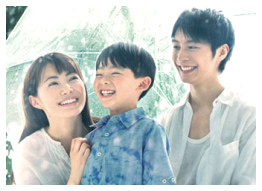 Current Events
Cast of NANA
Compiled by Lisa
Even before the premiere of "NANA the Movie," the cast members have their schedules full with projects. Here's a short list I've compiled to keep any fans of the cast members up to date. =^__^=
Matsuda Ryuhei and Narimiya Hiroki is preparing for the release of two movies. One is "NANA the Movie" and the other is "Rampo Jigoku." Narimiya Hiroki also has another series going on. He stars opposite to actress Mimura in the TV drama "Ima, Ai ni Yukimasu." It aired in Japan on July 3rd 2005 and shows every Sunday night at 9 P.M.
Nakashima Mika started her "Let's Music Tour" on May 14th 2005 at the Ichihara Civic Center in Chiba. Its a national tour with a total of 35 shows. It is said that she performs "Glamorous Sky" during the concerts. The last show will be on August 7th 2005 in Osaka. Nakashima Mika also has a new CM for Kate that was released on July 20th 2005. It features her new song "Blood."
SAEKO, who plays the role of Kawamura Sachiko in "NANA the Movie," is currently featured in a new drama. The drama "Dragon Zakura" aired in Japan on July 8th 2005. Her role is Kobayashi Maki and she stars along side popular actors/actresses like Hiroshi Abe, Tomohisa Yamashita, Teppei Koike, Kyoko Hasegawa, etc.
Tamayama Tetsuji also has a new movie out. "GK9" is a comedy dealing with baseball. (Poor Tetsuji looks like he gets beaten up a lot in here. I think the movie kinda immitated Kung Fu Hustle as well.) The movie shows everywhere in Japan on July 29th 2005.
Miyazaki Aoi is taking things easy right now. She has no new drama or movie (other than "NANA") coming out. However, she is making a LOT of TV appearances on talk shows, etc. She is scheduled to be on Hanamaru Market on July 26th 2005; Le Petit Prince on July 30th 2005. Aoi is also casted to star in another movie with Matsuda Ryuhei. The movie is called "Gimme Hebun" and is rumored to be released in early 2006.