News Archive >> Aoi Miyazaki Objects to Bedroom Scenes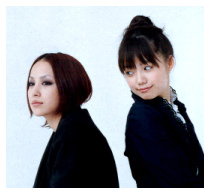 Problem With Sequel
Aoi Miyazaki Refuses
Bedroom Scenes in "NANA"
Translated by Lisa
Rumor rumor rumor. This is only a rumor so don't go believing that Aoi Miyazaki is being replaced. However, it does raise a few good points about Aoi's role as "Hachi." Aoi has always maintained a very virginal and pure image in the Japanese entertainment industry. She was known as a gravure model, but even so, her photos are super tamed compared to the regular idols of the J-industry. So one wonders how will she tackle Hachi's role, which should be getting hot and heavy in the sequel of "NANA."
Bedroom Scenes Will Hurt Her Image
Aoi Miyazaki Declining From "NANA" Sequel?!
February 20th, 2006 - Yahoo News - [ Source ]
"NANA" is a money making machine and the geniuses behind the movie are preparing to film the sequel. However, before filming has even started, unexpected complications are beginning to appear. Earliar on, there were rumors that Mika Nakashima requested to have changes made to the script. Now, there is another problem from Aoi Miyazaki's party. According to the manga, Aoi's character "Hachi," is a girl who falls in and out of love very easily. And because of this, there are quite a number of bedroom scenes. Aoi worries that doing bedroom scenes will hurt her clean image (They're talking about bedroom scenes without nudity because "NANA" movie is pretty PG, but even so, Aoi doesn't feel that it is appropriate for her to tackle this). Rumor has it that she wants to decline from this role and Masami Nagasawa is being considered as a replacement.