News Archive >> Yuna Ito's New Song "Losin'"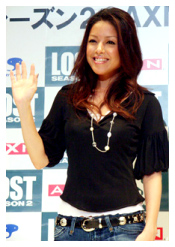 Yuna Ito's "Losin'"
Inspired Song to "LOST ~ Season 2"
Super star Yuna Ito will sing the inspired song to the American TV drama, "LOST Season 2," which will be broadcasted by AXN. The information was revealed at the Japanese premiere event of "LOST" in the city of Tokyo on June 7th, which Yuna Ito attended.
Yuna Ito did not appear in her "dressy" attire, like she usually does since her surprising debut from "NANA the Movie." Instead, she was dressed casually in jeans.
Also, Yuna Ito's single "Precious," which is the theme song to the movie "Umizaru II: Limit of Love" (released in May, starring Hideaki Ito and Ai Kato), has sold over 142,000 copies and came in at third place. This time, the song "Losin'" (which releases in early Autumn) will follow the drama's theme,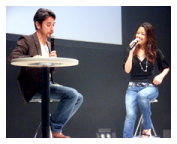 by a declaration to "break away" from the ballads.
"It was great to be challenged with a mid-up-tempo tune. Both Japanese and English are being adopted in the lyrics, but the part where Japanese had to be sung quickly was especially hard!" Plus, she said it was for a secret episode that was recorded.
Yuna Ito is also singing the song "These Boots Are Made For Walkin'," a cover of Jessica Simpson's "Dukes of Hazzard" theme, for the Daihatsu "COO" CM. ---------- Sources: [ Oricon || Yuna Ito's Official Site ]