News Archive >> Aoi Miyazaki's New Love Affair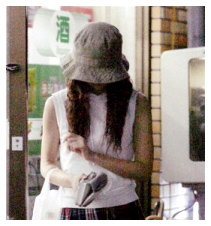 Takaoka Sosuke Moves In With Aoi Miyazaki..!!
A Secret Love Affair...?
Translated by Lisa
I'm sure many of you are familiar with Friday magazine. I call it the "EVIL EVIL career wrecking magazine." Friday has been acknowledged as the responsible party for Mari Yaguchi's departure from Morning Musume, Ai Kago's suspension from Hello! Project, the end of BoA's short romance with one of her dancers, and many more scandals. Unfortunately, Friday magazine has their claws on a new victim: Aoi Miyazaki. But it seems that she's handling it very well. EVIL magazine!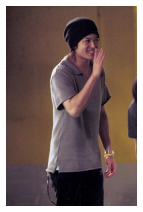 Aoi Miyazaki Leads A "Wolf" Into Her Den
July 22nd, 2006 - TsingTao Newspaper / Friday Magazine
Recently, "NANA" famed actress Aoi Miyazaki (age 20), was captured on camera by Friday magazine, to be dabbling in what appears to be her first love affair. Entering the entertainment industry at the young age of 4, Aoi Miyazaki had never been known to have a boyfriend; as everything from her personal to her professional life has been carved out by her management company. However, Friday accused Aoi of not only dating, but LIVING with 24 year old actor Sosuke Takaoka. The publication says that the couple moved into the same apartment and even share a car.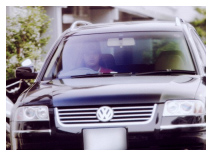 The pictures were secretly taken by Friday magazine, which reported that Sosuke Takaoka comes and goes as he pleases from Aoi's apartment. Photos show that Sosuke regularly drive Aoi's car to work. The magazine further reports that the couple is very madly in love. The purpose of moving in together was to be able to see one another more often because of their very busy work schedules. Sightings of the couple began as early as May, and Sosuke has been seen at the premiere of Aoi's latest movies. Many fans know Sosuke Takaoka as Hiroki Sugimura in "Battle Royale," "Haru no Yuki," and "Pacchigi."
The couple have never worked together on a project before. However in 2006, both Aoi Miyazaki (Best Actress) and Sosuke Takaoka (Best Supporting Actor) received nominations for the prestigous "Blue Ribbon Awards." Aoi's management company acknowledges that Aoi and Sosuke are dating, but denies Friday's claims that the couple are living together. However, Sosuke Takaoka's management company insists that the couple broke up a while ago. After the publication of the photos and story, Aoi Miyazaki very professionally went to work filming the next day, and did not let the gossip affect her cheerful mood at all.