News Archive >> "NANA the Movie 2" Calling For Extras!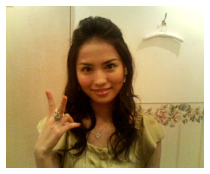 NANA the Movie 2
Calling For Extras On Set!
Written by Lisa
Attention NANA fans! Especially those of you living in Japan. Toho put out a notice today to recruit extras for the filming of a live "Black Stones" scene in "NANA 2." So if you live anywhere near Yokohama City, please apply! If not for the chance to be in your favorite movie, then be there to see "Black Stones" perform!
Needed Information:
+ NAME
+ AGE
+ ADDRESS
+ CONTACT NUMBER
Send your applications to: nanaex2006@yahoo.co.jp
Day of Filming: October 17th 2006 (Tues), 8:00 A.M. - All Day
Scene: "Black Stones" performing live in front of an audience.
Location: Yokohama City
Deadline: September 28th 2006 (Thurs) @ 3:00 P.M.
* If more than enough applications are received, than a drawing will be done to choose the extras.
* If you are chosen, then you will be contacted by email before/during October 10th 2006.
* Those who participate that day, will receive a specially made "NANA 2" T-shirt as a commemoration gift.
Source @ [ Toho's Official "NANA 2" Extra Site ]