News Archive >> "NANA the Movie 2" Filming in Dornie, Scotland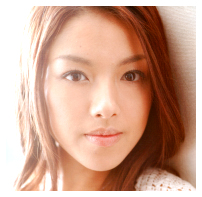 NANA the Movie 2
Yuna Ito Sings Passionately
In Ancient Scotland Castle.
Translated by Lisa Lam
The highly anticipated sequel "NANA 2," started filming in Dornie, Scotland. On the stage at the Eilean Donan Castle, Serizawa Reira (Yuna Ito - age 23) and her other three band members from "Trapnest" performed live for a scene in the movie. Coincidentally, this location is also the same place where the blockbuster, "007 Die Another Day," was filmed.
North latitude 55 degrees. The air temperature of the area, which is said to be similar to central Kamchatka Peninsula, was less than 10 degrees. The cold temperature should've bothered Yuna Ito, who was raised on the warm weather of Hawaii. But wearing a wedding dress and standing by the side of the lake, she replied that her body inside actually felt hot. "I feel completely like Mariah Carey. To be able to sing a love ballad in such a wonderful place." The scenery was so beautiful, that the 80 Japanese and English staff members, gave sighs of contentment.
"NANA the Movie" premiered in September 2005, and took in a record breaking 4 billion yen revenue in the Japanese box office. Although three main cast members were replaced because of "schedule conflict," Yuna Ito decided to keep her role in the movie. This time, a main part in the movie's script and Yuna Ito's music video was filmed simultaneously. The new song which Yuna sung is called, "Truth," and will be released on December 6th 2006. Producer Kubota Osamu commented, "This is a first for Japan, to film a movie and a music video at the same time. The scene will film her being shown on camera, wearing a wedding dress and making a music video. The filming of the music video is actually a main part in the movie."
11,000 kilometers from Japan. The scene cost approximately 50 million yen to shoot. A live scene in Shinjuku, Tokyo will also be included as a highlight. Filming for "NANA 2" will be done in late October.
Source: [ Yahoo Japan || NANA 2 Official Website ]